The board certified vascular surgeons at Evansville Surgical Associates provide a complete spectrum of vascular surgical procedures in our IAC-accredited vascular lab. Our registered vascular technologists have nearly 34 years of combined experience and are registered in vascular technology by the American Registry of Diagnostic Medical Sonographers (ARDMS).
Our IAC-certified Vascular Laboratory performs thousands of studies each year.
Vascular Screenings:
Carotid Artery Disease
Peripheral Arterial Disease
Abdominal Aortic Aneurysm
Vascular Procedures done in the lab:
Varithena

Venaseal

Radiofrequency Ablation (RFA)
Screenings are $35.00 each or $100.00 for all three.
Are you at risk?
Take a few minutes and answer the questions below to see if you are at risk for carotid artery disease, peripheral arterial disease, and abdominal aortic aneurysm.
Are you over the age of 60?
Do you smoke?
Do you have high blood pressure?
Are you overweight?
Are you diabetic?
Do you have a family history of hardening of the arteries?
If you have answered "yes" to any of these questions, you could be at risk for a stroke, abdominal aortic aneurysm, or peripheral arterial disease.
Ready to take the next step?
Request an appointment!
Vascular health is a major issue in the United States. That's why it's so important to get regularly scheduled vascular screenings if you're at risk or have a family history of vascular issues. If you've
Read More »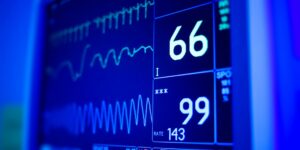 As the leading cause of death in the United States, it's important that you take every precaution in preventing heart disease. Vascular screenings offer one of the best precautionary tools to screen for it, but
Read More »
Did you know that heart disease is the leading cause of death for adults in the U.S.? Thankfully, vascular screenings starting at around age 50 can help check your risks and ensure you get much-needed
Read More »