In Honor of the Doctors, Nurses, Staff and Administrators of
EVANSVILLE SURGICAL ASSOCIATES
For their amazing Dedication to Public Health
During The COVID-19 Pandemic
The Sacrifice and Commitment to Patients
And Their Loved Ones Will Never be Forgotten.
The Remarkable and Historic Endeavors Of Many
Was a Beacon of Promise During an
Unprecedented and Grueling Era
December 2020
Evansville Surgical Associates (ESA) was founded in 1969 when three surgeons combined their practices to form one surgical group. Since that time, the practice has expanded to include 23 surgeons, with offices in nine locations, making it the largest general surgery practice in the Tri-State area. Vascular Surgical Associates, our vascular affiliate, is also the largest vascular practice in the region. ESA surgeons are all certified by the American Board of Surgery, and a number of surgeons also have subspecialty training and certification in Vascular Surgery, Trauma/Critical Care, and Minimally Invasive Surgery.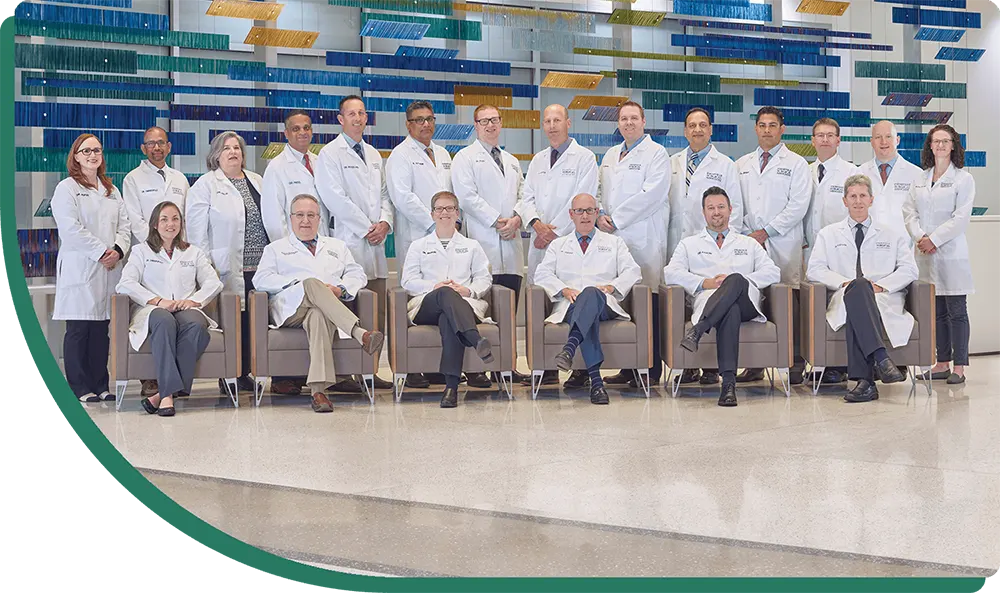 Evansville Surgical Associates provides expertise in general surgery, colon and rectal surgery, peripheral vascular and endovascular surgery, breast surgery, thoracic surgery, endocrine surgery, complex abdominal wall hernia surgery, bariatric (obesity) surgery, and oncologic (cancer) surgery, utilizing advanced laparoscopic, thoracoscopic, and endovascular techniques to carry out many of these procedures. Evansville Surgical Associates maintains an endoscopy service, providing diagnostic and surveillance colonoscopy and upper endoscopy. ESA surgeons also direct and staff the two American College of Surgeons Level II Trauma Centers at St. Vincent Evansville Hospital and Deaconess Hospital, providing care for over 3000 trauma patients a year.
Surgeons at ESA have served leadership roles locally and statewide. Many surgeons have served as Presidents of the hospital Medical Staffs and as Chairman of the Surgery Departments. Several surgeons have served as President of the Indiana Chapter of the American College of Surgeons, President of the Vanderburgh County Medical Association, and President of the Indiana State Medical Association.
It is our intention to continue our leadership role in the Tri-State medical community, to maintain state-of-the-art surgical care, and to strive continually to improve the health of those we serve.