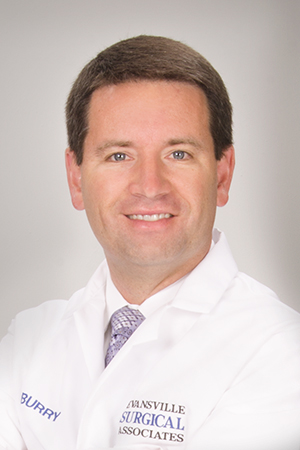 Todd S Burry, M.D.
UNDERGRADUATE
Butler University
MEDICAL SCHOOL
Indiana University School of Medicine
RESIDENCY
Michigan State University
CERTIFICATION
American Board of Surgery and Associate Fellow, American College of Surgeons
SPECIAL INTEREST
Pediatrics, bariatrics and trauma. Dr. Burry is Chief of Surgery as well as Medical Director of the Bariatric Center at Deaconess Hospital.
Born in Indianapolis, Indiana, Dr. Burry enjoys spending time with his wife and three daughters as well as flying, scuba diving and playing piano. He joined Evansville Surgical Associates in 2002.